I am Sebastian and founded meine-weltkarte (my-travelmap) in 2015. I searched for the perfect travelmap for my travels but off-course I didn't find it and i did not like the cheap ugly scrachtmaps produced in Asia and that cannot be used anymore after 2-3 year. Thus painted my personal travelmap by hand, travelmap #1!
Soon I painted more maps for the upcoming customers, around 70-80 maps I painted by hand. But honestly this became too much for me so I invested in a printer to be faster and also give the customer more possibility to customize the map. But of course I produced by myself. And still today we are doing the production by ourselves. Luckliy I have support from Mat, a french globetrotter with a good sense of details and high quality! This is what we both have in common.
But what for I needed my travelmap. Wenn I love to travel and explore the world and I wanted a memory for all the experience I made, the people I met and the adventures I had. I of course my travelmap is inspiring me for new adventures.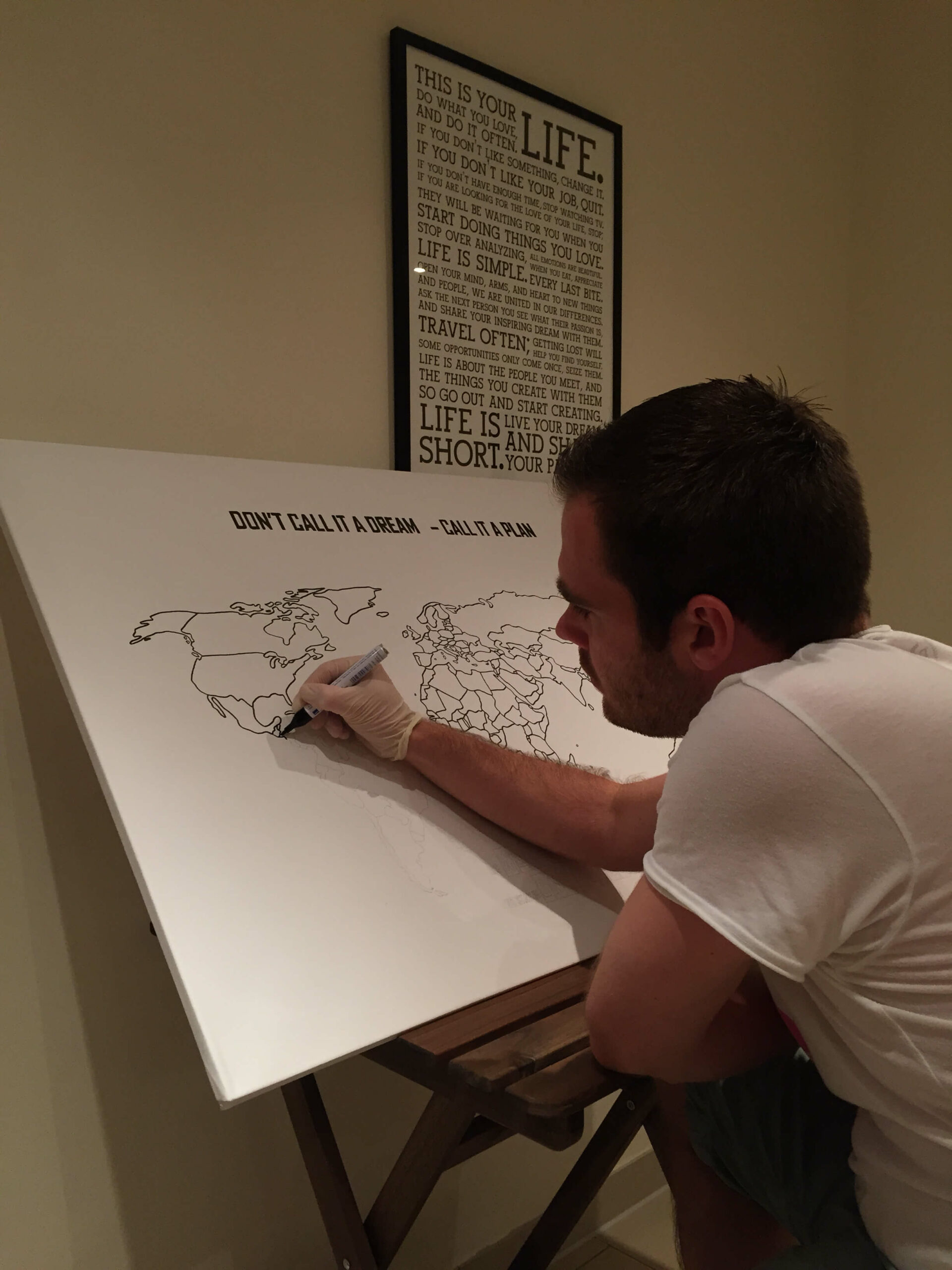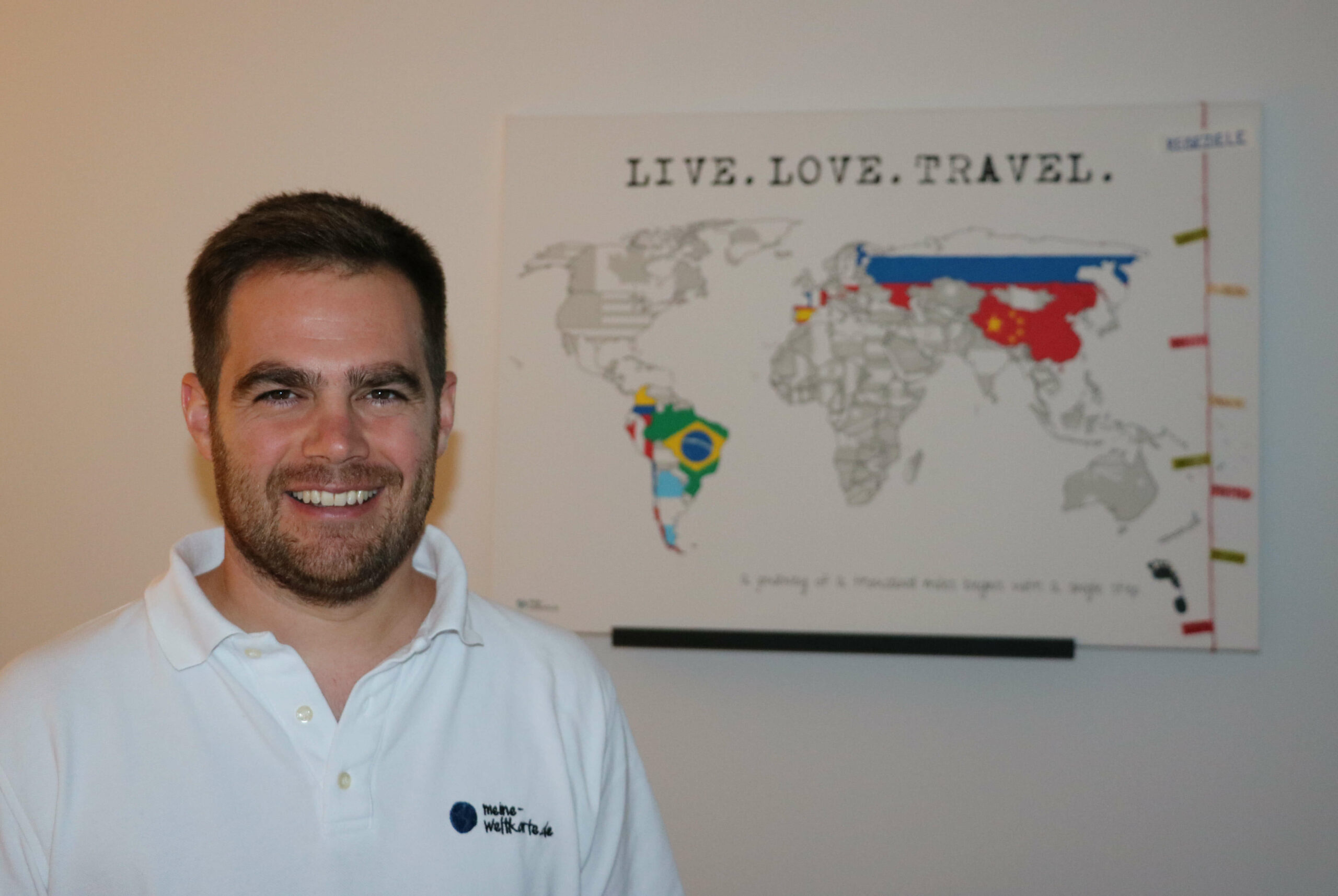 With meine-weltkarte (my-travelmap) I want to inspire people to travel the world to be open for other cultures, countries and people. From my experience the people around the world are amazing despite political systems, poverty or other factors. 
Ecological product and social engagement is important for me as well as full transperency for our customers. This we are sharing everything on our homepage, suplier, server location and also product costs.
Enjoy your personal travelmap and keep exploring!
Best,
Sebastian